Supply and Demand in Today's Market [INFOGRAPHIC]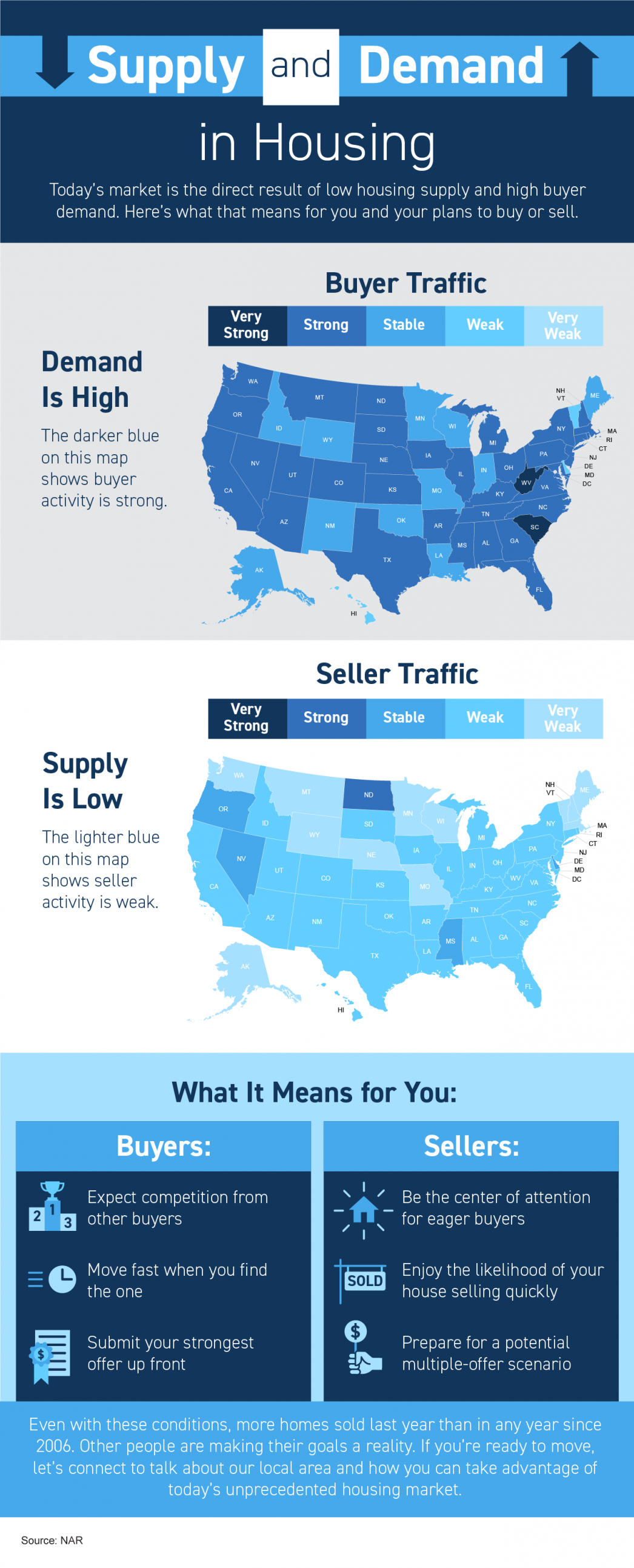 Some Highlights
Check out the supply and demand for real estate by state in this graphic. This is a simple way to see why real estate prices are doing what they are doing in your state.
Here's what that means for you and your plans to buy or sell in most states where supply is low, and demand is high:
For buyers, expect competition, be ready to move fast, and be prepared to submit your strongest offer. I can tell you how many of my buyers are kicking themselves for not going in just a little higher on "the one."
For sellers, know your house will be the center of attention and that it'll likely sell quickly and get multiple offers. This doesn't mean you shouldn't get it ready to be on the market. Houses that are in great shape with fresh paint, new flooring and other needed repairs and updates are selling for the highest prices and in the shortest amount of time. Sometimes a $10k investment can yield $50k or more in returns.
If you're ready to move, let's connect to talk about our local area and how you can take advantage of today's unprecedented housing market.